Website Development and Design Assignment Help
At programmingassignment.net, we provide comprehensive help with website development and design assignment at every step of the project. Whether your assignment is to take a test, write a full paper or just a chapter, or complete a coding task of any complexity, you can rely on our dedicated team for a suitable solution.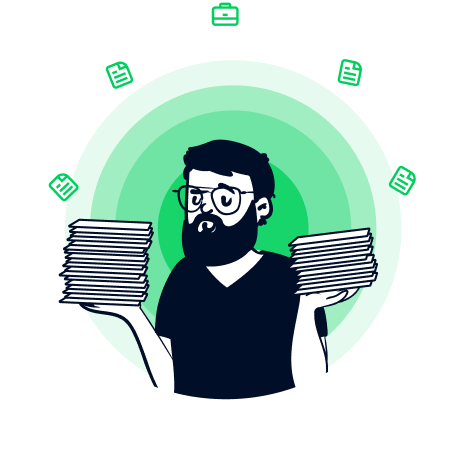 Do you need help with your website development and design assignment?
All businesses today need a website if they are going to do business; most searches for products and services now originate on the web so if you are not there then your business is going to fail to compete. Because of this demand for people able to offer website design and development services is growing significantly; which is probably one of the reasons why you are studying this area.
But mastering everything as a student is not easy and there will often be areas in which you may struggle to fully understand what you need to do. This is why you may want to look for support with your homework through a programming assignment service such as ours.
How to do your website design homework
Assignments need not be difficult, especially if you take care in class to listen carefully and ask questions when you are not sure. Also do all of the assigned reading around the subject so that you get a better understanding of what is expected. You should also carefully read your assignment so that what is required is clear in your mind. Once it is clear create a simple outline of what needs to be covered in your answer. A clear outline will ensure that the work is done quickly and will also highlight where you have any issues. While it is fine to look at solutions produced by others do not just blindly copy them.
How can our website design and development service help you?
We are a specialized homework services that employs some of the best staff that you will find online. They are experienced in a wide range of applications and languages and can provide support with the following for website development as well as many others:
Our tutors work with you directly to tailor their support carefully to ensure that you get the best possible results. All work is unique and all code is fully tested to ensure that it works as well as being carefully annotated so that you can understand how it works.
Our expert tutors are qualified to help
We would not be offering a good service if we used a poorly qualified and inexperienced freelancer to provide you help. With more than 5 years helping students at all levels in more than 120 countries around the world we have built up a team of tutors that have proven their skills in aiding students like you. By working with us you get to work with a tutor that is:
PhD or Masters degree qualified in a relevant computing discipline
Highly experienced in tutoring for website design
Has access to all required software
Fully understands the expectations of your curriculum
Is a native level English speaker
The advantages of our website assignment services
We work hard to ensure that you will always be fully satisfied with the support that we provide to get your programming assignments completed and submitted to a high grade winning standard. We offer only most experienced qualified tutors and also cover you with all of the following benefits and guarantees:
Proofreading by an expert to eliminate writing errors
Full testing of code
Plagiarism testing and a free report
Direct communication with our tutor
Unlimited revisions on all services
Guaranteed delivery within your deadline
Highly affordable services that will not break the bank
Guaranteed satisfaction with your website assignment or we will return your money
So if you want to make use of the best website development and design assignment services just contact our experts here today to boost your chances of getting the best grades.