Professional Help With Haskell Homework
Struggling with a Haskell task? Let proven tech experts assist you so you can concentrate on the important things in your life.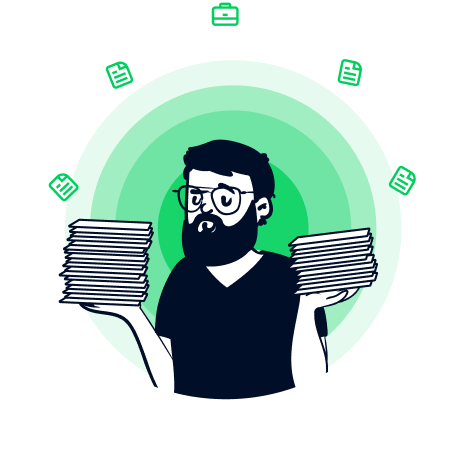 Haskell assignment help
Haskell has been a pretty hot topic among both domestic and international students lately. Some of its concepts are difficult to grasp and are often not explicitly taught during classes, pushing students to seek online Haskell homework help from someone qualified in this specific language. That's why we've gathered an incredible team of experienced Haskell programmers who are available to address our client's needs and special requests 24/7.
Some of the topics covered by our experts include the fundamentals of Haskell, differentiation through symbolism, parsing and continuation, mutants and phantoms, extensions for languages, proposals for real-world Haskell projects, Haskell implementation, and much, much more.
So, should you have a hard time completing your Haskell task, don't hesitate to seek help from our certified, hand-selected experts. Their extensive expertise allows them to successfully handle Haskell tasks of any complexity and offer customized solutions to help students at different levels achieve the desired results.
Professional team
All of our Haskell experts are graduates of top American, British, and Canadian universities and hold advanced degrees in Computer Science. Some of them currently teach Haskell and functional programming at colleges and universities, while others work in large companies primarily with Haskell solutions and mentor new developers. They have expertise with different compilers (for example, GHC) and know what is necessary to launch a successful project with Haskell quickly and painlessly.
One-on-one assistance
Here at programmingassignment.net, we want you to be 100% satisfied with our Haskell homework help online. That's why we have a direct client-expert chat option, which you can use to ask the assigned expert questions related to your assignment, provide suggestions, and share examples and other materials that might help complete your Haskell task to a high standard. Please note that all communication is carried out on a no-name basis, using a simple message board in your customer area.
Free unlimited revisions
All of the customers of our Haskell help service are entitled to 14 days of free unlimited revisions to the delivered code or academic paper. All you need to request them is to log in to your customer area, go to the order's page, click the 'reopen my order' button under the instructions section, and provide explanations on what exactly needs to be fixed. Once done, the assigned Haskell expert will look through the updated instructions and revise the work accordingly or contact you for further information (if required).
Why get Haskell homework help at our service
Programmingassignment.net is a renowned online platform dedicated to bringing the best for both students and developers struggling to complete their coding projects within budget and on time. We have a number of unique features that set us apart from the rest of the Haskell homework assignment platforms. And these features are as follows:
Our Haskell experts provide a clean and 100% working code for assignments that require coding, as well as completely original, properly researched, and formatted papers based on credible sources if tasked to write a paper on Haskell.
Once the assignment is completed, it is checked for all possible flaws (e.g., bugs, mistakes in grammar, spelling, etc.) by a vetted team of Quality Assurance Managers. Plus, all papers are scanned with Copyscape to ensure 100% originality.
You will not only get your Haskell assignment done by a topic-relevant professional, but you will also receive detailed comments on all the methods and functions, as well as a guide on how to run the delivered code (on-demand options).
We take customer safety seriously. That's why we sign non-disclosure agreements with experts, assign unique IDs to clients, encrypt all communications with bank-level encryption, and only partner with reliable payment method providers.
We strive to make our Haskell help assignment services available to all students, even those on a tight budget. For this reason, our prices start from just $45 per assignment and can be customized to your budget.
If your Haskell assignment is due soon, we'll still be able to help. Our minimum turnaround time is 12 hours. However, it can be reduced or increased depending on the complexity and size of the task.
Our experts and support team work in shifts, 24/7. So, should you have an emergency with your Haskell task, you can send them a message at any time of the day or night and get an expert assigned within just several minutes.
Last but not least, we have no hidden fees, offer a rock-solid money-back guarantee to all clients (no matter the size of their order), and only transfer funds to the assigned expert after the client approves the completed work.
The process of hiring an expert at Programming Assignment
Here at programmingassignment.net, the ordering process is very simple and just involves three quick steps. They are as follows:
Fill out the request form & make a payment
At this step, you will need to submit all the details of your assignment, including the grading rubric, provide your contact details for the possibility of contacting you to clarify the information given, and make a safe payment with your credit or debit card.
Track order progress & communicate with the expert
Once your order is processed and the expert assigned, you will receive an email with login details and a link to the customer area. Use it to control the writer's work, send them direct messages regarding your Haskell homework, rate their work, and more.
Download your homework solution
As soon as the expert gets your Haskell assignment done and the QA team checks it for quality, we'll email you a link to the completed project. Simply download it from your customer area and cross the task off your to-do list. In the rare case of any issues, don't hesitate to request revisions from your expert or ask for a refund.
We have already helped thousands of students get top grades on their Haskell projects in the last few years, and we would love to help you too! Get in touch with us today, and let us show you the difference a dedicated Haskell expert can make to your next project.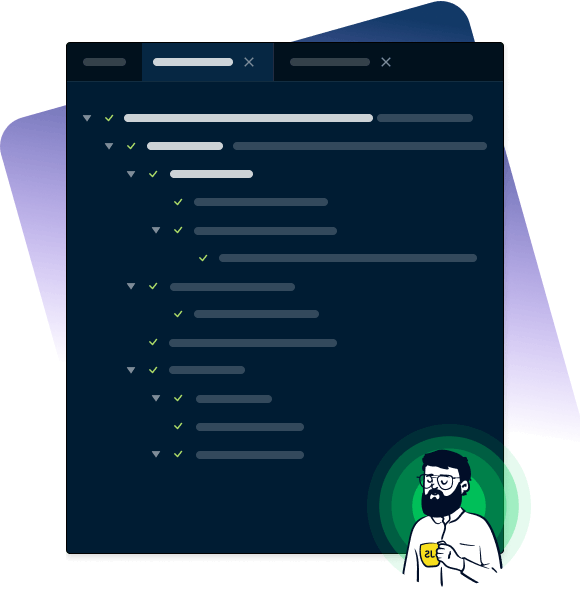 FAQ

What is Haskell used for?
Haskell is a purely functional, mathematically grounded programming language with many unique features and capabilities. It is mainly used for academic projects, programming language research, software and web development, financial systems, language development, parallel and concurrent programming, automation of abuse complaints processing, etc.
Who uses Haskell?
Various individuals and organizations across different domains use Haskell. These include academic, research, and financial institutions, technology companies, open source communities, startups, ventures, and programming language enthusiasts from across the globe.
Why is Haskell great?
Unlike other languages, Haskell does not allow side effects, which results in fewer bugs. It is also more robust and easier to write and maintain and has a vibrant ecosystem of libraries for parsing, web development, data manipulations, and tools developed by the community.
How fast is Haskell?
Haskell's performance is competitive for many applications, and its functional nature enables parallelism. While it may not always match the performance of low-level languages, its focus on maintainability, expressiveness, and correctness can overweight any potential performance differences in many scenarios.
How popular is Haskell?
Haskell is a niche programming language with a relatively small user base compared to other languages. However, the fact that it's ideal for machine learning and big data makes it popular among developers and researchers who appreciate its unique features and functional programming paradigm, as well as such large companies as Facebook.
Can your experts help me complete a Haskell task?
Sure! At programmingassignment.net, we have a large pool of highly qualified Haskell experts who work in shifts to ensure you will get your Haskell task of any complexity solved up to standard, even at 3 a.m.
How much does your Haskell assistance cost?
Programming Assignment is one of the most affordable programming assistance services you can stumble upon online. Our prices for Haskell help start at just $45 per task.
How fast can you get my Haskell task solved?
Our minimum turnaround time is 12 hours. In some cases, we can complete the task even faster. Please share your assignment brief with us, and we'll provide you with an estimate.
I don't want my task to be simply solved; I want it explained. Will you still be able to help?
Definitely! Just add a 'well-commented code' add-on to your order, and the assigned expert will comment on all the functions and methods in the delivered code. Besides, they can also provide you with a user manual on how to run your code should the need be.
What if I need a revision?
Not a problem! We offer 14 days of free limitless revisions to the delivered code. So, in case of any issues, simply log in to your customer area with our programming assignment help service and activate the free revisions period on the details page of the corresponding order.