MS Project Assignment Help
Have trouble drawing conclusions from a Gantt chart in MS Project? Don't understand how to create critical chains or path schedules in MS Project? Don't panic; our professional team of qualified MS Project experts and university professors is well-equipped to solve your problems. Simply share your MS Project assignment with us through the free request form, and we'll get it done by your deadline. Step-by-step explanations are also available!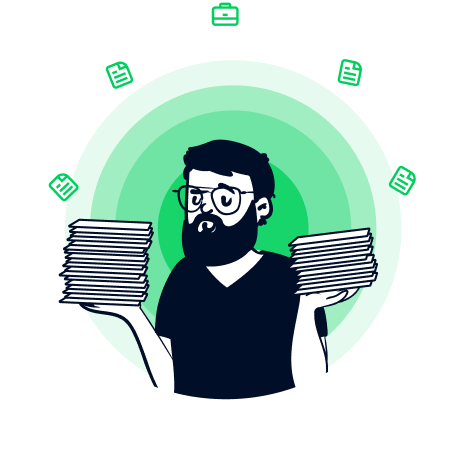 Microsoft Project Overview
MS Project is an app designed to help project managers create, analyze, and schedule projects. It's a part of Microsoft Suite that's dominantly used in the corporate world. However, due to its scalability, Microsoft Project can be utilized by businesses of any size – from start-ups to enterprises across a wide range of industries.
There are two editions of Microsoft Project: Standard and Professional, both of which come in 32- and 64-bit versions. All of the functionality found in the Standard edition is also present in the Professional edition, along with additional features that include team collaboration tools and connectivity to Microsoft Project Server. The standard file format of MS Project is .mpp.
The program provides tables, layouts, filters, columns, and databases, enabling you to do things like:
Developing project blueprints
Allocating resources for different tasks
Keeping track of the tasks' progress and time
Keeping track of project information
Balancing and interpreting workloads
Creating Gantt charts
Maintaining accounts
Budgeting and managing finances
Creating graphical reports, etc.
The software also makes it easy to share data among multiple users and provides user-controlled scheduling, which gives the software added flexibility.
On the other hand, Microsoft Project has too many features that the vast majority of users never use. And these features may sometimes cause difficulties, especially for those users who are just getting started with the software. If you're one of those people, don't worry – our Microsoft Project homework service has got you covered.
Why get MS Project help from our experts?
Programmingassignment.net is one of the most popular MS Project assistance services on the web. We have an impeccable reputation and thousands of regular customers because customer satisfaction is our top priority. We do our best to meet customer expectations and never compromise on the quality of our services.
When you hire our qualified experts in MS Project, you not only receive timely professional help with your MS project assignments but also enjoy the following benefits:
Assistance with anything from completing assignments of any complexity to writing 100% original academic papers (essays, term papers, research papers, coursework, dissertations, reports, and many more) on the topic of your choice.
Cooperation with real experts who are natives of English and have advanced degrees and at least 5 years of hands-on expertise in Microsoft Project homework help.
Affordable rates that start at just $45 per assignment.
100% original work; no templates are used.
Lots of holiday and seasonal discounts and beneficial Loyalty and Referral Programs.
100% confidentiality of the provided information.
14 days of free unlimited revisions to the delivered assignment.
Individual approach to your needs.
Full compliance with your instructions and academic standards.
On-time delivery of every order; no excuses.
The fastest turnaround times in the industry.
Money-back if you're not 100% satisfied with the provided MS Project homework services.
The best part? Our experts are available around the clock to assist with your MS Project emergencies. Simply contact us over the phone, email, or live chat or send us a free request via the website, and we'll connect you with the best-qualified MS Project expert in under 20 minutes!
How to get our MS Project assignment help
Placing an order at programmingassignment.net is as simple as ABC. Here's how it works:
You fill out the request form, provide detailed assignment instructions and your contact details, and mention the deadline.
Our manager checks your instructions, finds a suitable expert, and contacts you with a price quote. Usually, it takes up to 10 minutes.
You confirm your order by making a secure payment via a debit/credit card or Apple Pay.
The MS Project expert gets down to work, and you get access to the customer area, where you can control their work, upload additional instructions, add extras to your order (e.g., originality report, step-by-step explanations of the task, etc.), share your feedback directly with the expert, download the completed assignment, rate your expert, etc.
On the specified delivery date, you receive your completed assignment, submit it and relax or ask for revisions if something needs to be changed, added, or modified.
In a time crunch? Not a problem! Our fastest turnaround is just 12 hours, so don't waste a minute more. Avail of our Microsoft Project help today and let professionals make your next assignment a sure success!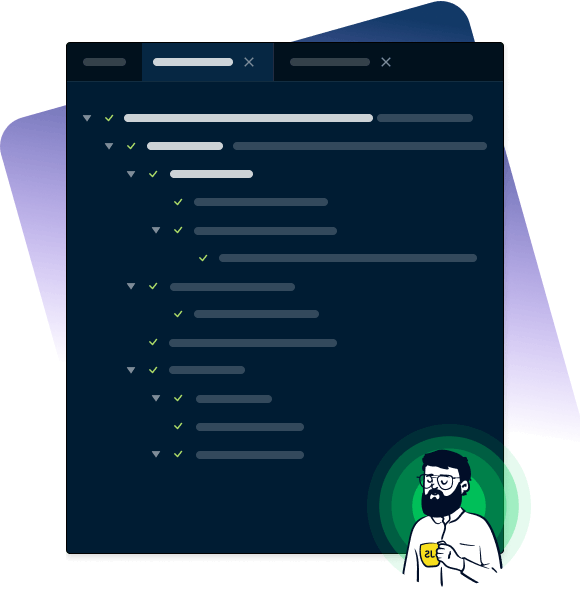 FAQ

What is MS Project used for?
MS Project is mostly used by project managers for creating schedules, establishing relationships, monitoring tasks, managing resources, and keeping track of time.
Why use MS Project?
Microsoft Project makes planning and scheduling easier. It enables users to set task priorities, specify the actions necessary for each, and then allocate tasks to the appropriate team members. Additionally, it offers a shared team calendar that allows complete visibility across teams.
How to learn MS Project?
There are several ways to learn MS Project:
Purchase a book that provides in-depth instructions and guidance on using MS Project (e.g., Microsoft Project 2016 Step by Step, Microsoft 2016 for Dummies, etc.).
Enroll in MSP training programs online or in the city of your residence.
Create a project plan for a small project, and from there, progress to more sophisticated and complex project plans.
Ask MS Project experts for help if anything doesn't work out.
Remember, practice is the secret to mastering MS Project or any tool.
What should I do if I cannot complete my MS Project homework?
If you're experiencing problems with your MS Project homework, the best course of action would be to consult a knowledgeable expert like those you can find at programmingassignment.net. Our MS Project experts can not only do your task on time and comply with all standards, but they can also provide thorough explanations of each step they take.
How much will it cost to have your help?
Our rates start at just $45 per assignment, making us some of the most pocket-friendly MS Project assistance services available online. If you would like a precise quote for your specific project, please get in touch with us at any time you find convenient.
How long does it take for your experts to do a task in Microsoft Project?
Everything depends on how complex your Microsoft Project assignment is. On average, a simple assignment takes our expert up to 12 hours to complete, while a hard one takes up to 3 days.
Are revisions to the completed project free?
Yes. All modifications to the completed project are free and unlimited within two weeks from the moment you download it from the customer area. To activate your free revision period, simply contact our support representative via the message board.