C# Programming Assignment Help
One of the most popular object-oriented programming languages is, no doubt, C#. Derived from earlier C and C++, it was developed primarily for web development in Microsoft. So the first intention of C# was the development of Microsoft's web applications. Today, C Sharp programming is also in-demand. It keeps the palm of the most required web development coding languages for a long time. It will not be surprising for IT students to learn C# in their courses as this language is almost a basis for a successful future in the industry as C# is recommended to learn for developers of all levels and specialities. This means you should do your C# homework well to get all the skills you may need in future.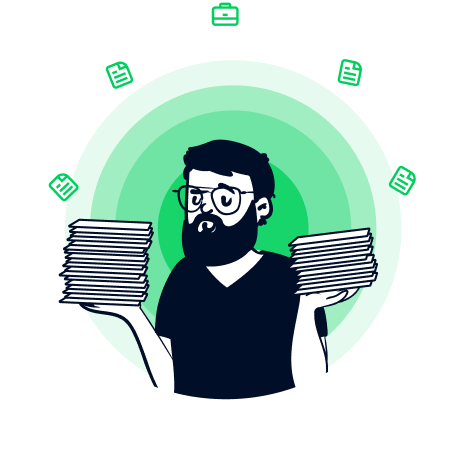 The Specifics of C Sharp Programming
Although the number of coding languages increases and there are lots of decent alternatives to C#, learning it is a must for a top-notch developer, whom, we suppose, you see yourself in future. As we've mentioned, C# is based primarily on C and C++ but its syntax also contains elements of Java, Visual Basic and its own unique development features. Besides, each new version of C# adds something new to it like asynchronous methods or lambdas. This makes it harder to learn from scratch but that also means you will be a real treasure chest of knowledge when you learn it.
C# offers lots of opportunities for web development not only on Windows OS but also on Linux and other UX OSs. It suits for creating games and web applications, mobile apps, and Windows-based programs.
Why Do You Need Help With Your C# Assignment
Of course, studying C# from scratch is real. Moreover, it can be a great challenge for you when you love programming and want to get to the bottom in C#. But even the most gifted student may need C Sharp assignment help from time to time. There are some reasons why should you need the help of a specialist to cope with your C# homework.
Get It From Our Pros!
We offer C Sharp homework help for all types of assignments from the novice level to postgraduate and professional tasks performance. Our team of highly skilled professionals with no less than a decade of experience will help you to create code samples on C# to fulfil the requirements of the nastiest tutor. Even more, instead of doing your homework, we offer you to get more knowledge from our pros. You can get online help in the form of consultation, C# assignment help or the development of a full-fledged C# project for your studies.
There are some benefits to enjoy when applying for our C# assignment help.
You can improve your marks and skills at once.
You will get any assignment done timely.
We provide you with the guarantee of the highest quality of our services.
All we need from you is just a little description of your assignment and a prompt.
We have both professional writers and C# developers who will work on your assignment to make it tip-top.
With us, you will surely be the best C# student in your class. Do not miss a chance to get help to make this programming language an effective tool in your future web development or mobile app development career.