C# Programming Assignment Help
One of the most popular object-oriented programming languages is, no doubt, C#. Derived from earlier C and C++, it was developed primarily for web development in Microsoft. So the first intention of C# was the development of Microsoft's web applications. Today, C Sharp programming is also in-demand. It keeps the palm of the most required web development coding languages for a long time. It will not be surprising for IT students to learn C# in their courses as this language is almost a basis for a successful future in the industry as C# is recommended to learn for developers of all levels and specialities. This means you should do your C# homework well to get all the skills you may need in future.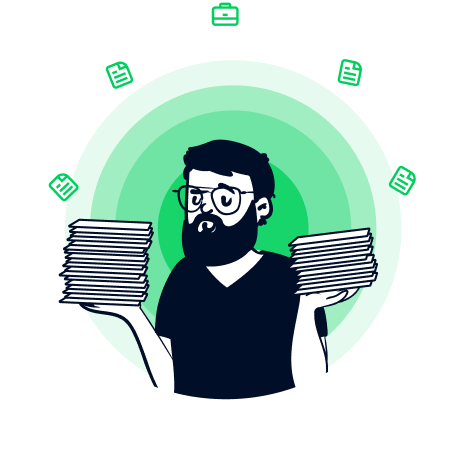 The Specifics of C Sharp Programming
Although the number of coding languages increases and there are lots of decent alternatives to C#, learning it is a must for a top-notch developer, whom, we suppose, you see yourself in future. As we've mentioned, C# is based primarily on C and C++ but its syntax also contains elements of Java, Visual Basic and its own unique development features. Besides, each new version of C# adds something new to it like asynchronous methods or lambdas. This makes it harder to learn from scratch but that also means you will be a real treasure chest of knowledge when you learn it.
C# offers lots of opportunities for web development not only on Windows OS but also on Linux and other UX OSs. It suits for creating games and web applications, mobile apps, and Windows-based programs.
Why Do You Need Help With Your C# Assignment
Of course, studying C# from scratch is real. Moreover, it can be a great challenge for you when you love programming and want to get to the bottom in C#. But even the most gifted student may need C Sharp assignment help from time to time. There are some reasons why should you need the help of a specialist to cope with your C# homework.
Get It From Our Pros!
We offer C Sharp homework help for all types of assignments from the novice level to postgraduate and professional tasks performance. Our team of highly skilled professionals with no less than a decade of experience will help you to create code samples on C# to fulfil the requirements of the nastiest tutor. Even more, instead of doing your homework, we offer you to get more knowledge from our pros. You can get online help in the form of consultation, C# assignment help or the development of a full-fledged C# project for your studies.
There are some benefits to enjoy when applying for our C# assignment help.
You can improve your marks and skills at once.
You will get any assignment done timely.
We provide you with the guarantee of the highest quality of our services.
All we need from you is just a little description of your assignment and a prompt.
We have both professional writers and C# developers who will work on your assignment to make it tip-top.
With us, you will surely be the best C# student in your class. Do not miss a chance to get help to make this programming language an effective tool in your future web development or mobile app development career.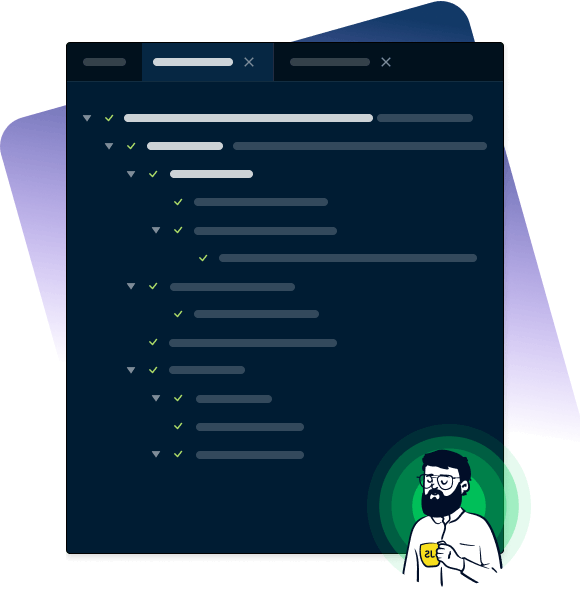 FAQ

How does the assignment operator in C Sharp work?
The value of the object given by the left operand is returned by assignment operators following the assignment. The type of the left operand determines the resultant type. An l-value is invariably the result of an assignment expression. Right-to-left associativity exists for these operators. 
If you need any help with the assignment operator in C Sharp, don't hesitate to contact our experts. They are at your service 24/7!
How to solve the C# assignment?
It all depends on what exactly needs to be done. Please send us your specific instructions, and our qualified C# programmers will do their best to help you solve your assignment fast and efficiently. Upon request, they can also provide detailed explanations of all methods and functions of the code and a step-by-step guide on how to run it.
What is C Sharp programming used for?
C# is used for creating different programs and applications, from mobile and desktop apps to websites, enterprise software, and games.
How to get a C Sharp programming certification?
There are plenty of ways to get C Sharp programming certification. The easiest one is to complete an online course (for example, on Udemy or Coursera) and pass a test. Some US universities, like the University of Washington, also offer a certificate program in C# programming.
How much do your services cost?
We offer some of the most affordable C Sharp assignment help on the Internet, with prices starting at $45 per project.
What's the payment process?
Once you submit assignment details, one of our managers assesses your project, finds a suitable expert, and emails you a payment link. Then you make a secure payment, and the expert gets down to work.
Can you assist with an urgent task?
Yes, we can! Our C# homework help is available 24/7, and our fastest turnaround time is just 12 hours.
Are your services confidential?
Absolutely. Our primary focus is maintaining customer confidentiality. All our staff members are bound by the legal agreement and NDA to ensure your peace of mind. By choosing us as your one-stop programming assistance service, you can be confident that the information you share won't be disclosed to a third party.
Can the delivered project be modified?
Yes. According to our Terms of Service, you can request free modifications within 14 days from the time you receive C Sharp homework help.
The iBPS. What is that?
iBPS is an internal system that helps us choose the best programmers for the project and assess their performance. The assessment is based on user reviews and 11 additional factors.