Professional Help With MATLAB Homework
Struggling with a MATLAB task? Let proven tech experts assist you so you can concentrate on the important things in your life.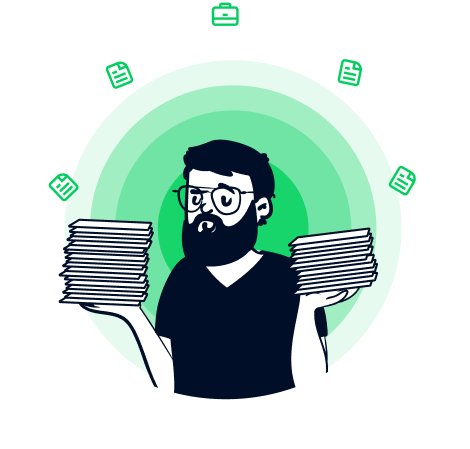 What MATLAB programming help do we provide?
MATLAB stands for matrix laboratory. It is an interactive system, and its basic data element is an array that does not require dimensioning. This allows many technical computing problems to be solved in a fraction of the time needed to write a program in a non-interactive language like C or FORTRAN. It is a high-performance language for technical computing that integrates computation, visualization and programming in an easy-to-use environment.
MATLAB is popular in the fields of mathematics, engineering and science for fast coding speed, compact and concise code, plotting tools and documentation that is quick to access and easy to understand. However, dealing with all those names and labels in MATLAB is not an easy job. It requires relevant skills and expertise to complete any MATLAB assignment successfully. And that is exactly what our tech experts can assist you with.
Our MATLAB help includes personal tutoring on anything from algorithm development, modeling, simulation, prototyping, and data analysis to scientific and engineering graphics and GUI design. Tutoring sessions can be arranged based on a time and date best suited for you. They are also customized to the individual students' needs, taking into account their programming level and experience.
In case you are having a tough time figuring out how to fulfill your MATLAB task, just relax and submit your "do my MATLAB assignment" request with programmingassignment.net. Our experts will help you relieve stress and ensure the completed assignment is A-winning!
Certified professionals only
Whenever you place an order with our platform, it is taken up by a certified professional holding a Master's degree or Ph.D. degree. Every programmer on our team is a graduate of a recognized and accredited US-based institution and has years of practical experience in completing MATLAB tasks of any complexity. We do not hire students and do not outsource projects to freelancers, so rest assured your project will be assigned to a MATLAB assignment expert who understands your unique needs and will deliver top-notch work right on time.
On-time delivery
Customer satisfaction is our number one priority. We guarantee to meet your deadlines, even challenging ones (i.e., 3-6 hours) that most computer science assistance services would reject. According to the recent stats, over 98% of our customers got their MATLAB homework help before the specified deadline. In addition, 2.5% of orders were submitted on time, and only 0,5% were delivered slightly later owing to additional issues with the assignment that were not first apparent.
Free limitless revisions
Each MATLAB project is unique and so requires ​​an individualized approach, not one-size-fits-all. That is why our experts do not use readymade templates and complete every assignment from the ground up. This also means that minor flaws might happen — just as they could with any other service, whether it is food delivery or car maintenance. But don't worry — should we miss any requirement of your MATLAB homework, we will gladly revise the project to make sure you get precisely what you expect. And if the system falls short, we will return your money. No questions asked, no strings attached!
Utilize our MATLAB help and enjoy additional benefits
We value our customers and wish to establish a long-lasting relationship with you to ensure we can meet all of your expectations whenever you need us. When choosing our services, you can count on both A-level quality and a user-friendly ordering experience. Each time you submit a new "write my MATLAB assignment" request, we pair you up with a MATLAB expert who has been tried and tested by hundreds of happy customers. And to make sure that you consistently get all MATLAB projects done up to standard, each completed assignment is meticulously reviewed by a dedicated Quality Assurance Department.
Need help with MATLAB at 3 a.m.? No problem!
With our tech experts by your side, you can rest easy knowing that you can get professional help with your MATLAB task at any time of the day or night, including holidays and weekends. We all know how important it is for you to receive the necessary responses quickly. Therefore, our team is reachable through phone, email and live chat 24/7, and our assistance is just one click away. When you find yourself at the end of the line, not knowing how to start your MATLAB project, opt for our MATLAB assignment help and get timely and affordable service from experts. Yes, even late at night!
Work samples
Using of Graphical method to identify optimal solution
Please rotate your device