Professional Help With SPSS Homework
Struggling with an SPSS task? Let proven tech experts assist you so you can concentrate on the important things in your life.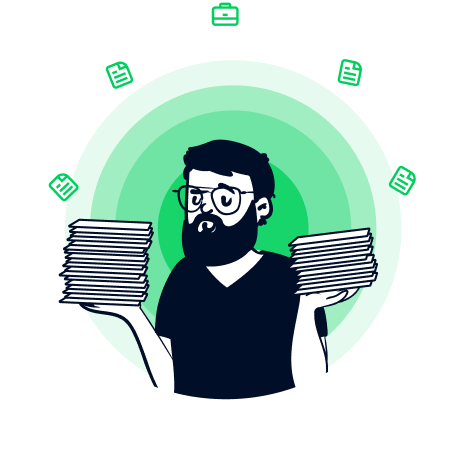 What SPSS homework solutions do we provide?
SPSS (Statistical Package for the Social Sciences) is a paid Windows-based analytical software program. It is simple to download, and a free trial is available. SPSS is among the top programs for statistical data analysis and computing and includes numerous mechanisms for data analysis (e.g., data recording functions, complex sets of data for performing aggregation, macros programming on the Visual Basic editor, etc.). It is also widely employed in marketing, mathematics, and even healthcare. Ad hoc analysis, choosing and carrying out analyses, testing hypotheses, data management, report, table, and graph creation are just a few of the tasks you can do using SPSS.
Here at programmingassignment.net, we have qualified experts to assist you with all these tasks, no matter their complexity or deadline. So, if you're struggling and need help with SPSS assignment, don't hesitate to send us a free request at any time of the day or night. Our experts are at your service 24/7.
Full range of services
From chi-squared tests, time series analysis, regression, correlation tests, and discriminatory analysis to reliability analysis, T-test and ANOVA, multivariate analysis of variance, non-parametric tests, and confirmatory factor analysis — our experts can take care of all your SPSS assignment needs. They can also tailor a 100% original, mistake-free paper on SPSS to your needs within just several hours. The delivered paper is guaranteed to have a proper structure and credible sources and pass Turnitin or any other plagiarism checker.
Help in learning the key concepts
Assignments involving SPSS can be pretty challenging to complete. Consequently, you must first comprehend the concepts. We offer a pool of knowledgeable experts who can comment on all functions and methods in the code, as well as provide a user manual on how to run it to help you grasp the fundamental concepts of SPSS and the procedures needed to analyze data quicker. Besides, thanks to the one-on-one chat with the assigned expert, you'll be able to ask questions and bring up any concerns you might have about your SPSS homework.
High-quality code and free revisions
Our SPSS experts never compromise the quality of work, even if the 'do my SPSS assignment' request we receive from you is urgent. They create each homework solution from scratch to maintain the originality of code or content (if your task is to write a paper on SPSS) and follow all requirements needed to meet the grading criteria successfully. What's more, they provide 14 days of free unlimited revisions to the delivered task to ensure you are 100% satisfied with the received SPSS assignment help.
Key features of our online SPSS assignment help
Here, you can take a small glimpse of what makes our SPSS assistance service stand out:
Our experts are graduates of renowned American and British universities and have extensive expertise in SPSS.
Every homework solution is done from scratch and thoroughly checked for quality by the dedicated QA Department.
Our experts work in shifts, 24/7, so they can take care of your 'do my SPSS homework' requests anytime.
As soon as you place your order, you get access to an SSL-protected customer area, from which you can send direct messages to the assigned expert and the support team.
Our prices on SPSS homework help are some of the most affordable you will find online and start at just $45 per SPSS assignment.
Your 100% satisfaction is our top priority, so you'll get your high-quality assignment ready by the chosen deadline.
We have a rock-solid money-back guarantee, so be sure you will receive your money back if something goes wrong.
How to get our SPSS statistics assignment help
The procedure for getting SPSS help at our programming assignment help service is simple. We have condensed it into 3 easy-to-follow steps, and they are as follows:
Step 1: Submit the free request form
Provide the details of your SPSS assignment (e.g., professor's instructions, grading rubric), as well as your contact information so that we can reach out to you in case of any questions.
Step 2: Deposit money to the expert
Use your credit or debit card to make a secure payment for the expert's work. Please note that the assigned expert will only receive the money for the work done when you approve it.
Step 3: Get your completed solution
On or before the delivery date, we will send a link to the completed SPSS assignment to your email address. Simply download, review, and submit it or ask for corrections should the need be. As simple as that!
The next time you wonder, 'Where can I pay someone to do SPSS homework?' make sure to contact our experts at programmingassignment.net, and they will take the stress out of your SPSS homework routine.