DBMS Assignment Help
At programmingassignment.net, we provide comprehensive help with DBMS assignment at every step of the project. Whether your assignment is to take a test, write a full paper or just a chapter, or complete a coding task of any complexity, you can rely on our dedicated team for a suitable solution.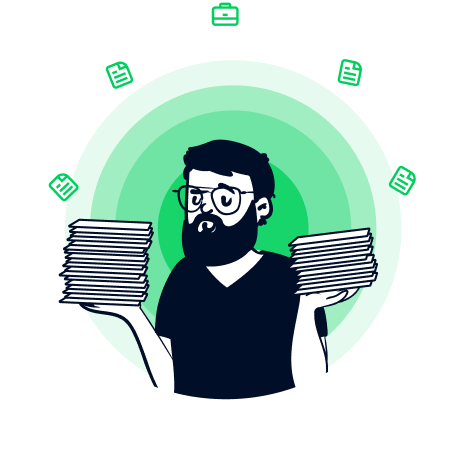 What is a DBMS?
DBMS is Data Base Management System; these are the different programs that you can use to manipulate a database. A DBMS allows you to enter information, modify and manipulate information and also extract the information that you need. There are many different types of management systems that you could be tasked with an assignment on such as; Microsoft Access which is probably the first DBMS you will get to experience, MySQL which is an open source DBMS that is available online.
No matter what form of database management system you are asked to do your assignment on there will be times that you will struggle with finding the time or the inspiration to get the answer right. But if you are going to get the grades that you need your assignments must be done perfectly at all times. This is why you may need DBMS assignment help.
How to tackle your DBMS assignment
As with any other assignment it is very important that you always pay careful attention within class to ensure that you fully understand the subject area. You should also carefully read your assignment very carefully to ensure that you fully understand what it is asking for. Do your assignments in an area that is quiet and free of all distractions; this means turning off cell phones and all of your social media.
Start by creating an outline as to how you will answer the homework; while many think this is an additional step that consumes time it will in fact save a lot of time during the actual writing of your assignment. While it is fine to look at examples of how others have answered similar questions never actually copy them as this is plagiarism and could result in your expulsion.
How our DBMS homework help can work with you
We are a specialized homework service that provides you with direct access to some of the best programming tutors that you will find online. They work directly with you to ensure that they can fully understand your precise needs with your database homework and then tailor what they provide to fully meet your expectations. All work provided is fully unique and any database work will be fully annotated and explained to ensure your full understanding.
With over 5 years providing services to students at all levels we are able to provide you with one of the best qualified and most experienced tutors you will find online in this area. Your tutor will be:
A holder of a computing postgraduate degree relevant to your assignment
Highly experienced in tutoring for DBMS homework
Knows what your specific curriculum is expecting to see
Is a highly fluent English speaker
Our DBMS service is guaranteed
We want you to be able to confidently order programming help for all of your computing and programming homework which is why we always provide the best tutors. We always put you first and aim for your total satisfaction to ensure that you are able to keep on coming back to us when you need help. Our services offer:
Guaranteed delivery on time no matter how quick you need to assignment completed
Guaranteed confidentiality on all services
Guaranteed error free writing and code; we provide free proofreading and testing
Guaranteed plagiarism free work; nothing is ever copied
Guaranteed satisfaction with your DBMS assignment or your money back
So if you are looking for affordable and reliable DBMS assignment help that you can trust to deliver the best results just contact our qualified staff here today.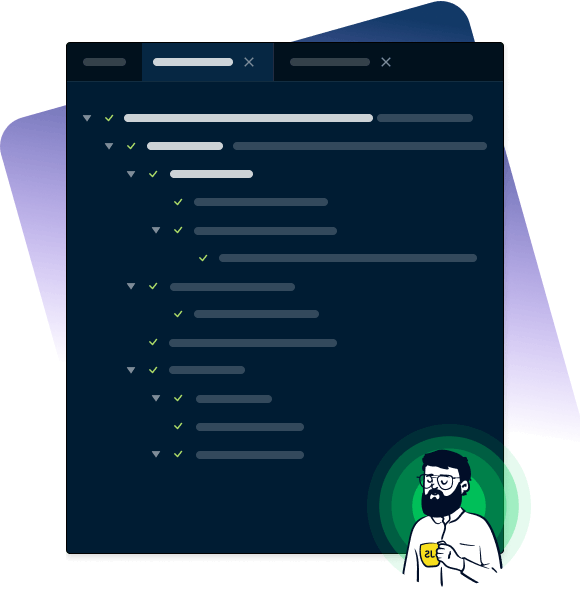 FAQ

What is a DBMS?
DBMS is system software for creating and managing databases. It manipulates data from the database in the form of queries given by the user. Serving as an interface between an end-user and a database, DBMS allows users to create, read, delete, and update data in the database. It also helps optimize data organization by using the normalization database schema design technique, which divides large tables into smaller tables when any of their properties have redundant values.
Some of the popular databases are MySQL, MongoDB, Oracle, etc.
What does DBMS stand for?
DBMS stands for Database Management System.
Why is DBMS important?
DBMS is crucial for organizing and exploiting data in modern companies and organizations. It provides a clear view of how data is stored and helps ensure there are no unnecessary copies. A DBMS also offers a structured approach to managing data, enhances data productivity and security, and facilitates better decision-making.
What are the properties of DBMS?
The properties of DBMS include atomicity, consistency, isolation, and durability. They are also called ACID properties.
Atomic: Data modifications must all be carried out successfully or not at all.
Consistent: Both before and after the transaction, data must be in a consistent state.
Isolated: The data cannot be altered by any other process while the transaction is in progress.
Durable: A transaction's modifications must be persistent.
Where can someone do my DBMS homework for the next day?
You can get affordable yet high-quality DBMS assignment help at programmingassignment.net. Depending on the complexity of your task, our DBMS experts can fulfill it within 12-24 hours.
How many steps are there to place an order?
Getting DBMS help at our service is easy and takes only three simple steps:
You fill out a quick request form and provide assignment details.
One of our team members will reach out to confirm the order within minutes.
You make a secure payment, and we assign a relevant coder who immediately gets to work.
As simple as that!
What is the price of your services?
Our service price starts at just $45 per assignment and depends on the complexity of the assignment, the required turnaround time, and the amount of work involved.
What's your payment process?
Our payment process is flexible and secure and looks this way:
After one of our managers determines the cost of the DBMS assignment solution, they email you a payment link.
You pay safely with your credit or debit card, and the assigned coder starts working on your task.
Do you revise the completed assignments?
Sure! As soon as your order is completed, you have 14 days to activate a free revisions period should the need be.
Are your service confidential?
Yes. We are well aware of how crucial privacy is to our clients. For this reason, we sign confidentiality agreements with experts and assign unique IDs to clients.
Choosing our dedicated team for help with DBMS homework, rest assured no one will find out your got outside help with your programming task.