UML Assignment Help
At programmingassignment.net, we provide comprehensive help with UML assignment at every step of the project. Whether your assignment is to take a test, write a full paper or just a chapter, or complete a coding task of any complexity, you can rely on our dedicated team for a suitable solution.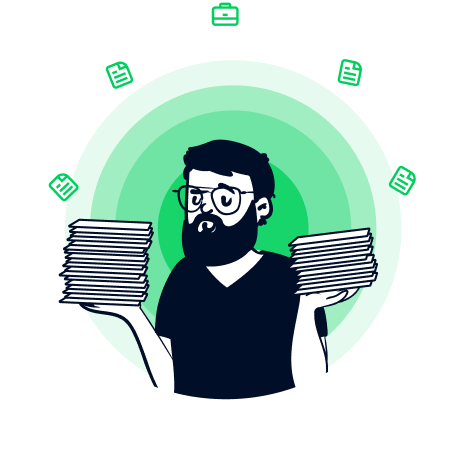 Would you need UML assignment help?
Unified Modeling Language (UML) is something that software engineers and others use to visualize how things will actually work. It allows them to look at the big picture away from the details of coding and from a point of view of the actual functionality of the programming. It allows them to take a module approach to designing the software architecture and reuse functional code that they may have already designed for other applications.
For some students this approach can be a big leap to take and may be confusing. This can lead to issues with your assignments which must be completed accurately and submitted on time if you are going to get the grades that you are looking for to pass your course. This is why many students will seek out professional help with their UML assignments.
Best way to approach your UML assignment
Always ensure that you pay careful attention in class to ensure that you fully understand what is being covered and also do all of the required reading. Carefully read your UML assignment to ensure that you are able to fully understand what is being asked of you. Create a simply outline to draft out what your answer will look like.
This does not have to be overly complex or detailed but it will save you a lot of time later. Never try to simply copy answers that you find online and elsewhere; however using these for guidance and understanding is a great way to boost your understanding of the subject.
We work with you to help
Our services are provided with direct communication with our expert tutors in UML. They will work with you one on one enabling them to fully understand what you are looking for with regards to support and then tailoring what they provide to your specific needs. All work is supplied initially as a draft and you will be able to review it and request any changes. Our services allow unlimited revisions and the tutor will always continue working with you until you are fully satisfied with your UML answers.
Our services are provided by only professional UML experts
UML assignments are not something that you can have answered by just anyone; you need someone that is fully qualified and experienced to provide you with the support that you need. Our expert tutors are:
Highly qualified with a relevant PhD or Masters degree in your field of study
Highly experienced tutoring in UML
Fully understands what your curriculum is looking for
Has access to all relevant software and has excellent skills
Is a native level English speaker
Our assignment services for UML are guaranteed
We are a professional programming assignment service and as such offer all of the guarantees and other advantages that you would expect to ensure your full satisfaction. We provide you:
Online support and ordering 24/7
Plagiarism testing with free report
Highly affordable and very competitive pricing
Proofreading by an expert
A quick turnaround and guaranteed on time delivery
Guaranteed confidentiality
Guaranteed satisfaction with your UML assignment or your money back
So if you need UML assignment help that you can trust fully to deliver the best possible results just contact our highly qualified experts here today.