MS Access Database Help
At programmingassignment.net, we provide comprehensive help with MS access database assignment at every step of the project. Whether your assignment is to take a test, write a full paper or just a chapter, or complete a coding task of any complexity, you can rely on our dedicated team for a suitable solution.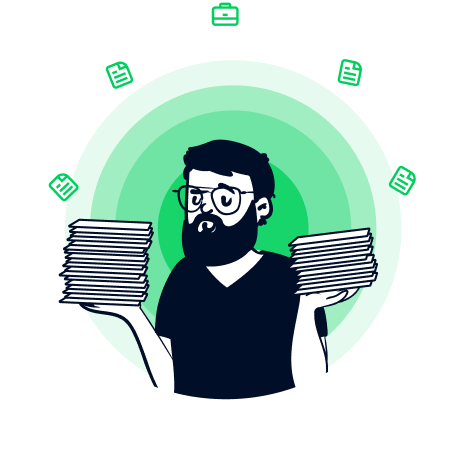 Professional Microsoft Access database help service that can sort out your academic dilemma
MS Access is a part of Microsoft's Office suite of apps. It's a Database Management System (DBMS) that features software development tools, a relational Jet Database Engine, and a graphical user interface (GUI). Many managers in different sectors use it to store and manage large amounts of data.
If your professor has given you the assignment to be handled in MS Access and you lack the knowledge necessary to complete it, don't worry. Our experts in Microsoft Access assignments can take the stress away, do the work for you, and deliver exactly what you need in good time.
Overview of MS Access
MS Access is a component of Microsoft's overarching data management product strategy. It stores data in its format based on the Access Jet Database Engine. Similar to other relational databases, the users of MS Access can easily link related data due to numerous connectivity features.
MS Access allows you to import data from other programs and databases or to link directly to that data. Servers, minicomputers, mainframes, SQL database applications, popular PC database packages, data on the internet, and intranet web servers are just a few of the data sources that MS Access can deal with directly.
MS Access is also compatible with a wide range of alternative data formats, including a number of different database file structures. Users have direct access to spreadsheets, word processing documents, and database files for data export and import.
MS Access is compatible with DB2, Oracle, SQL Server, and other databases that support the Open Database Connectivity (ODBC) standard and can be used to create application software.
Forms, reports, tables, queries, data macros, and modules make up the bulk of the objects in MS Access.
If you've worked with other database systems before, you've probably noticed that the name "database" only refers to files that are used to store data. However, MS Access not only includes all of the significant data storage-related objects but also features objects you define to automate the utilization of your data.
Here are 4 areas you have to master if you've never used MS Access before:
Creation of relational database and flat files
Data entry
Query
Reporting
No time to study? In a time crunch? Avail of MS Access database help from our dedicated team and get nothing but praise from your professor. Our fastest turnaround time is just 12 hours!
We are a dependable source of 24/7 Access database homework help
Choosing to use our MS Access assignment help when you are struggling with your RDBMS homework—be it completing an assignment or writing an essay or research paper—is the best choice you can make. We are a reputable MS Access help provider offering top-notch support in all matters pertaining to relational database management systems. Our experts have extensive knowledge of MS Access, and our Access database homework solutions are well-researched, tailored to the customer's exact needs, and free from plagiarism and all sorts of errors.
Here are some of the MS Access-related topics that we cover:
Creating databases and indexes
Entering and sorting data
Creating filters on data
Specifying relationships between tables
Creating lookup, crosstab, and action queries
Creating and running macros
Attaching macros to forms
Creating tabular, single-column, and other types of reports
Importing/linking/exporting data from Excel and other data sources
X16 and parent database
MS Access data types
Information resource management
And many more.
Don't see your topic here or want more information? Fill out the free request form, and we'll be in touch shortly!
Opt for our database access help and enjoy lots of benefits
Utilizing our MS Access project assistance will benefit you greatly. This is just a short list of reasons that make us the No.1 choice among students from all across the globe:
Highly qualified experts with English as the first language
Individual approach to your needs
Complete confidentiality
Flawless projects
100% original, Turnitin-safe papers
Direct communication with the assigned expert
Password-protected customer area
A possibility to track order progress
Secure payment methods
Timely delivery of your MS Access assignments
Affordable prices that don't hurt your pocket
Free revisions within 14 days
Clear money-back guarantee
24/7 support on all issues
And the best part? Hiring our experts is as simple as ordering pizza. So, don't waste your time looking for other options! Submit the free request form now, and in a matter of minutes, our manager will contact you to confirm your order and pair you up with the best available expert familiar with your requirements.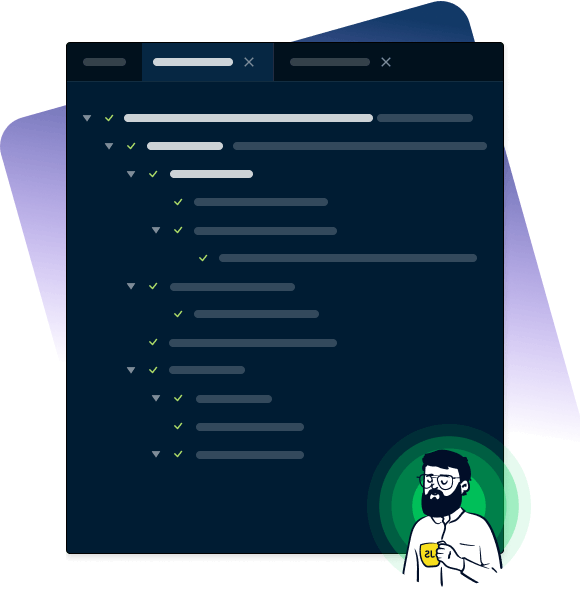 FAQ

What is MS Access used for?
MS Access is mainly used for storing vast amounts of data and making it easily accessible for sorting, filtering, and aggregation using queries. The user may then see information via reports (for amendment) and forms (for viewing and printing).
What are the features of MS Access?
MS Access helps users construct professional tables, forms, queries, and reports with the help of macros, link to data in its location, and then browse, query, update, and report on the data. It also has custom templates for creating and publishing data and allows building and publishing online databases effortlessly. And unlike a client-server database, MS Access is easy to install and comprehend.
What language does MS Access use?
The development language of MS Access is Visual Basic for Applications (VBA).
What should I do if I cannot solve my MS Access assignment?
If you're having trouble with your MS Access assignment, the best option would be to consult a qualified professional like the ones you can find here at programmingassignment.net. Our experts in MS Access can not just complete your assignment on time and up to standard but can also provide detailed explanations of each of the steps they've taken.
How much does your assistance cost?
Our prices are some of the most affordable online and start at just $45 per assignment. However, they can vary depending on the complexity of your MS Access assignment and preferred delivery time. Please contact us for an exact quotation based on your requirements.
How long does it take to complete an MS Access task?
It all depends on the complexity of your MS Access task. On average, our expert needs up to 12 hours to fulfill a small assignment and 3 days for a complex one.
Is your MS Access assistance confidential?
Yes. All of our experts work under NDA and are bound by legal agreements, so rest assured that no details of your order will be revealed to a third party.
Are revisions free?
Yes. Our customers are granted two weeks of free unlimited revisions to their orders. To activate a free revision, simply contact our support agent through the message board in your customer area.