Information Systems Homework Help
At programmingassignment.net, we provide comprehensive help with information systems assignment at every step of the project. Whether your assignment is to take a test, write a full paper or just a chapter, or complete a coding task of any complexity, you can rely on our dedicated team for a suitable solution.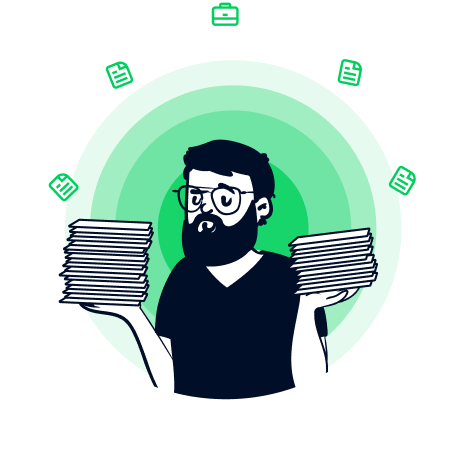 Do you need information systems homework help?
Information systems are what we use to collect data then filter or transform it in some way to create information that we can then use and distribute. Information systems can cover all areas from the people involved through to the software and hardware employed. We use information systems for many different applications such as providing business management information through to search engines. Of course this is a very broad area in which you could be set your homework and more often than not students will be faced with problems that they just don't know how to answer.
But if you want to get the best grades and pass your course you still have to ensure that your assignments are finished on time and to a high standard. This is why you may want to use our information systems service.
How to do your IS homework
Let's look at some programming tips to help you along the way. Homework is something that you should always try to do in a place with a minimum level of distraction. Don't sit in front of the TV and switch off social media and your phone. Make sure that you have everything that you need to be able to answer your assignment to hand so that you don't get sidetracked going off to find something. Read the homework question very carefully so that you are complexly confident that you fully understand it; if you are not sure don't be afraid to ask your tutor or your class mates. All work that you do should of course be your own but don't be afraid to look at other solutions that may provide you with the inspiration and guidance that you need to achieve the right answers.
How can we provide you information systems help?
If you are set IS homework then you will want to be working with the best possible experts that you can find online. Our services provide you with direct access to highly qualified and experienced IT tutors that can provide you with support at all levels within your education. From high school homework through to your dissertation or thesis our experts can provide you with the support that you need.
By providing you with direct communication with our tutors we always ensure that you get the correct help that is tailored to help your correctly answer your homework. They will work with you until you are totally satisfied with the assignment that you will submit.
Our experts are qualified to help
We don't provide our support through staff that are inexperienced freelancers. With more than 5 years providing help to students around the globe we have built up a significant staff that have already proven their skills in helping students many times. Through us you will work with someone that is:
Postgraduate degree qualified in a relevant field
Highly experienced at answering assignments at your level
Is very familiar with what your curriculum is expecting
Is a native level English speaker
The advantages of our services for information systems homework
By using our services you can be assured of full satisfaction. We always provide the best tutors to work with you and all work will be fully tested for plagiarism and proofread until perfect. We will test all software and spreadsheets to ensure that they function as required and everything is always delivered on time to you. We also provide professional Java programming help that might be just what you're looking for. With a full satisfaction money back guarantee on our services you can confidently ask us for support.
So if you want reliable and very affordable information systems homework help just contact our experts here today.