MS Excel Homework Help
At programmingassignment.net, we provide comprehensive help with Excel assignments at every step of the project. Whether your assignment is to take a test, write a full paper or just a chapter, or complete a coding task of any complexity, you can rely on our dedicated team for a suitable solution.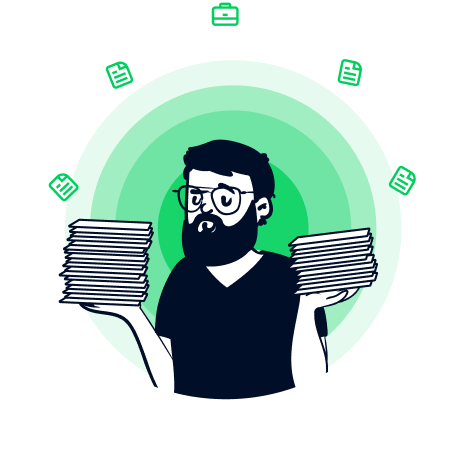 What is an Excel?
Excel has been the world's leading spreadsheet and graphing tool for three decades. Carefully debugged software with many tools and functions has become used everywhere from small businesses to large IT projects. And today, Excel knowledge is required in many areas of activity, whether you are engaged in accounting, engineering design, or writing complex programs to solve the problems of the IT industry. At the same time, no one is born with perfect knowledge of Excel functionality. And even after going through several tutorials and courses, you may have problems with your Excel assignments. Don't think that you are the problem. It's just that the Excel ecosystem is too wide and diverse, and often there are several ways to solve a problem using this tool at once.
Excel Today: Why Using It in Programming
The MS Excel spreadsheet tool has gained recognition in cases where the processing of large amounts of information is required. It is simply indispensable when sorting, parsing, and filtering data, as well as obtaining total values ​​using various functions is required.
Take also into account that most of the mathematical, statistical, and financial functions are already built into this software, and it provides truly unlimited possibilities for data processing. Besides, Excel has a built-in Visual Basic (VBA) programming language, which can significantly improve the quality of applications being developed. In addition, among the developers, the macro system has received special recognition, with the help of which Excel allows you to automate the execution of standard operations in order to reduce time and reduce the likelihood of errors.
Of course, for many students, their Excel homework is not difficult as they study only the basics of this software and limit themselves to the design of tables and the use of simple formulas. But Excel is capable of so much more! In particular, it can be used as a full-fledged programming framework, and macros will act as lines of code in it. And at this stage, you may need Excel homework help to learn how to write commands correctly and use them in development.
What Benefits You Can Get From Knowing Excel
We think you have already understood that Excel is not only a tool for accountants. And today even the most programmer focused on old-school methods will not undertake to challenge its merits. In fact, MS Excel has enough advantages, and you can notice this during the execution of your Excel assignment.
Excel is always included in the MS Office package. And this means that the technology you need is always at your fingertips because you use MS Office, right?
The functionality of MS Excel is very extensive. In fact, it allows you to replace tools for financial accounting, statistical calculations, and mathematical formulas.
In addition, you can create your own custom functions to expand the program's capabilities and adjust it to your needs.
In Excel, you can easily find code errors because the built-in error indication system works OK.
All calculations can be recalculated automatically as soon as you make changes to them. It is convenient and saves you time.
In Excel, you can use exactly the same number of sheets as in other programming environments, which brings it closer to coding standards.
MS Excel has a development environment MS Visual Basic Application, which greatly facilitates the solution of problems through the component method of creating programs.
Despite these obvious advantages, Excel assignment completion can give you a lot of headaches while learning. But you should not worry because you are already on our site, and you can get expert help with Excel homework for tasks of any level of complexity.
Fast and Effective Excel Assignment Help
What do we offer to our clients? Our expertise, first of all. In our teams, only skilled and practiсing IT pros and writers are working. Yet you shouldn't think your simple Excel assignment as a fresher student will be neglected by our specialists! We offer all kinds of Excel programming help for every person who applies to us with a request like 'do my Excel homework, please'!
Our service is not just limited to making homework or writing pieces of code in an Excel environment. We offer you more! When you ask 'Please, do my Excel project for me', this means you have some problems with understanding the topic, don't you? Take a chance to improve the situation by choosing us! Besides the assignment done by our pros, you can also get consultations on the problems you have with its completion. Moreover, you get these consultations not from a theoretic tutor but from a practiсing Excel pro who can help you to understand the principles of work in this environment and give you some tips that may help you with further homework.
You should agree that it is a win-win idea for any student who learns Excel in school, college, university, or attends workshops to improve their levels of Excel. Please, do not be shy to send us an email with your assignment and a short description and we'll do it instantly for you.