Database Design and Development Help Service
At programmingassignment.net, we provide comprehensive help with database design and development at every step of the project. Whether your task is to take a test, write a full paper or just a chapter, or complete a coding task of any complexity, you can rely on our dedicated team for a suitable solution.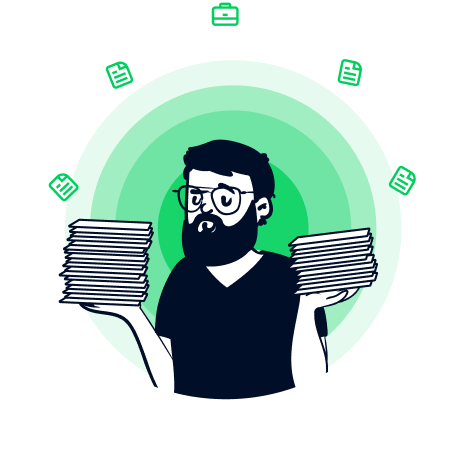 Why do people look for help with database design and development?
Without specialized training or many years of using a particular database management system, many people find creating a database is time consuming and difficult. Creating a database in Excel, or modifying a database in SQL, requires time and knowledge of programming, formatting and the use of in built functions, that many people do not have. Upgrading or modifying a spreadsheet produced by someone else can also be time consuming and confusing.
Perhaps you do not have the time or there is nobody in your company with the database design and development skills you require. In these situations you may choose to get assistance from an online service such as ours.
Our personnel are very experienced in database design and development
We select people for employment using a strict set of criteria because we know that creating a complex database for ourselves is not easy, but doing it for someone else according to their specification, and at short notice, can be very demanding. Our staff are chosen for academic achievement, years of experience working with various database types (Access, SQL, Excel), and their ability to communicate in written and verbal form with clients of varying age and background. For a complex business application, Excel homework help or a simple database for students to learn from you want help from an expert who is:
A native level English speaker
A professional tutor who is expert in your specific database software
Educated to Master's degree or PhD level
Experienced in providing solutions to all types of database problem
Our 
database design services 

ensure your database looks good and functions perfectly

If you want to maintain your grades or get recognition at work you must ensure your database design services provider has excellent staff and makes sure they work systematically in order to guarantee you get a unique and fully tested piece. Your helper will:
Discuss the work scope and schedule
Prepare your database spreadsheet draft
Work directly with you on revisions. Things can always be improved and we can make changes as often needed.
Get the work checked for errors and thoroughly function tested by a second expert.
Provide a final report to explain the product.
Top quality people working to strict procedures allow us to guarantee the quality of our database design and development service.
We want you to come back for more database projects in the future
Our service really is easy to use. It is fast and efficient, reasonably priced with no hidden and always on time delivery. We believe our customer support is second to none so let us assist you with all your database assignments and database homework, find us online today.
We offer expert database design services! Contact us!