Computer Engineering Assignment Help
At programmingassignment.net, we provide comprehensive help with Computer Engineering homework at every step of the project. Whether your assignment is to take a test, write a full paper or just a chapter, or complete a coding task of any complexity, you can rely on our dedicated team for a suitable solution.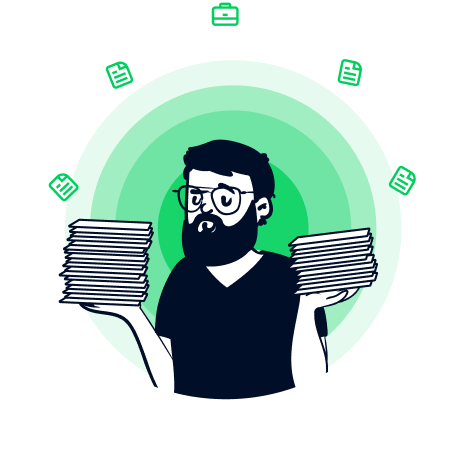 Do you need computer engineering assignment help?
Computer engineering is the field within which you will bring together electrical engineering and computing to develop both hardware and software. It also looks at bringing computer capability into other machinery. Graduates in this area can end up working in many different areas such as networking and cyber security through to embedded systems and machine intelligence.
But before you graduate however you will need to ensure that you actually get the grades you need within your course work and your assignments. Failure to submit work on time or not to a good enough standard can see your grades suffer. This is why many students will seek out our computer engineering service for help with their homework.
Performing well with your computer engineering homework
Doing your own homework well need not be impossible if you approach it in the correct way. Like any subject you must ensure that you pay a lot of attention in class and keep up with all recommended reading. Homework should always be done in a quiet area in which you are able to concentrate on your work and without distractions such as your phone and social media. Always carefully read your assignment question to ensure that you fully understand what it is asking for. Always take time to sketch out a brief outline to guide your answer, this can help you to save a lot of time in the long run. Also never copy; although it is fine to use other people's examples to ensure that you have the correct understanding and to give you
How can we provide computer engineering help?
Our experts always work directly with our clients. This ensures that they can get a full understanding of what help you are looking for and can tailor the approach that they use to your specific needs. All help provided is unique and you are able to request unlimited revisions to whatever is provided. Our experts always continue working with you until you are fully satisfied with your assignment.
Our experts are qualified to help with your assignments
Understanding computer engineering homework is not something that is going to be helped by using an unqualified freelancer. We are a specialized programming assignment service and have built up a large team of tutors that have proven themselves capable of helping students with all types of programming languages. Through our service you get to work with a tutor that is:
Higher degree qualified (masters or doctorate) in a relevant computing discipline
Highly experienced in providing tutoring at your level of education
Knows what your curriculum or course is looking for
Can correctly format your answers
Is a fluent speaker of English
The benefits of our computer engineering services
Getting your homework done well and submitted on time is a vital part of your passing your course and our experts will ensure that you get all of the help that you need. Our programming homework help services always aim for your total satisfaction with your computer engineering assignment and we provide not just the best tutors but also:
Around the clock support and ordering
Direct communication with our experts
On time delivery so you don't miss your deadlines
Plagiarism testing and proofreading free of charge
Fully confidential help
Full testing of coding and spreadsheets
Guaranteed satisfaction with your assignment or a full refund
So if you are looking for computer engineering assignment help that can provide you with the support that you need to produce grade winning work reliably every time just contact our experts here today.