Database programming homework help from certified experts
At programmingassignment.net, we provide comprehensive help with database assignments at every step of the project. Whether your assignment is to take a test, write a full paper or just a chapter, or complete a coding task of any complexity, you can rely on our dedicated team for a suitable solution.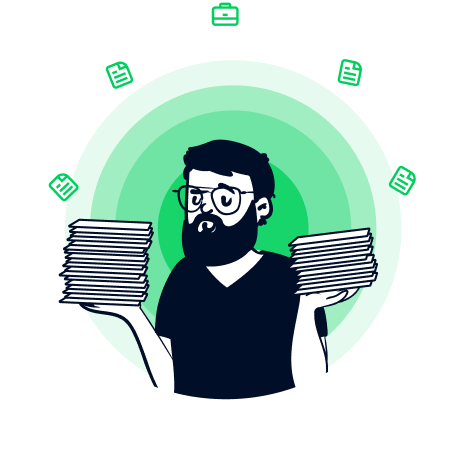 What are databases, and why might you need help with database assignments?
Databases are collections of information such as product information, business data or even school results. The information is stored so that it can be accessed, processed and updated. Without an in-depth understanding of databases, you will have major issues with any of the programming tasks that you will be assigned. That's why many students opt for database assistance. And that's exactly what our online database services were designed for.
At programmingassignment.net, you will get database assignment help of any complexity, no matter the reason, deadline or skill level!
What our dedicated team can do for you?
Whether you're stuck on a paper on database management due tomorrow, struggling with creating your first relational, distributed, graphical or NoSQL database or need assistance debugging your code, you can count on our certified engineers.
Here's just a small list of our database-related services:
Writing your database essay. If you have been assigned to write an essay or any other paper on databases or other areas of computing, our experts will gladly assist you. They'll work with you to fully understand what the prompt is asking for and seek to know how you see the essay being written. They will do all writing from scratch and follow your instructions to the letter. Your paper will be correctly referenced and include only reliable sources. In the end, you will get a high-quality, 100% original paper that will pass Turnitin and get you the grade you want.
Help with SQL. The first thing that comes to mind when thinking about databases is the Standard Query Language. It is taught at different levels in learning institutions. There are various elements within this language, and knowing which to use and how is very difficult. Invalid queries can make your SQL project slow and unstable, and debugging can be quite difficult. An issue in an SQL task may require manual writing of the language elements instead of using specialized software. This may not be easy for a novice, but with our team by your side, such tasks won't give you headaches. Our experts will provide you with effective database homework solutions fully tested to ensure that they work as expected.
Handling tasks in Microsoft Access. Another digital tool for creating and managing databases is Microsoft Access. Like SQL, it has a huge number of functions that you need to be able to understand and apply as part of your assignments. But don't worry—all the solutions you need in Microsoft Access are available here at programmingassignment.net. Our experts are well-versed in this tool and have extensive experience developing all sorts of databases. There's no one better to help you with MS Access homework.
Assistance with Oracle. You'll typically need to gain an appreciation for the use of Oracle if you intend to work for a large company by performing all the computing functions they require. Our experts have plenty of hands-on experience that has taught them vital lessons, and they will be happy to share it with you.
Teaching you all about PL/SQL. The point of this extension is to fulfill objectives that require a joint effort from a database language and a procedural programming language. Our engineers know all the ins and outs of this extension and will gladly help you become a PL/SQL master.
Ensuring your MySQL task is done properly. This database system uses the standard language and is popular for compatibility with large and small applications and databases. Getting to grips with MySQL isn't always easy, and our experts are on hand to help you navigate the nuances of this system.
Our experts don't use templates and tailor all assignment solutions to your individual needs. In addition, all coding tasks are delivered with detailed explanations so you can see exactly how things work and fully understand the task at hand much faster.
If you're still asking yourself, "How to do my database assignment?" relax and contact us. You will be 100% satisfied with the result. Or, we'll return your money!
Why choose our database assistance service?
At programmingassignment.net, you will always work with experienced database developers who hold relevant degrees from top American universities, have hands-on experience in database creation, are fully aware of the curriculum requirements, and understand how to complete database assignments for students successfully.
They will help you to:
Better understand how to use databases and apply the correct formatting
Provide clear and concise answers to your homework
Discover where to find relevant sources of information
Learn how to use relevant pieces of software
Find out how to test your code and databases to ensure they function well
Submit your assignments on time
Getting database homework help here, you are guaranteed unique work, 100% working code, quick turnaround time, 24/7 support, free unlimited revisions, complete confidentiality, direct access to your expert, affordable prices and lots of other benefits you'll love!