10 Most Popular and High Paying IT Specialties
By Qubit Labs, 24.5 million software developers were worldwide in 2020. Moreover, the number of such employees is expected to increase to 28.7 million by 2024. Experts explain this trend through the active development of digital technologies. Official stats confirm such an opinion. Under the Quixy research based on the MarketsandMarkets report, the cash flow within the digital transformation industry is projected to increase by at least 19% during the next several years. Thus, specialists expect this market to reach $127.5 billion in 2026.
The above trends have initiated the growth in the popularity of IT professionals worldwide. Usually, people receive education in specific courses. Also, future coders turn to the appropriate companies if they need programming assignment help. Here, experts advise using the services of trusted platforms. Otherwise, future coders risk obtaining unqualified help at an inflated price. Also, experts created a ranking of the best IT jobs for those wishing to start their career in software development.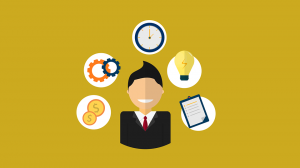 Most Common Highly Paid Programming Specialties
The rating below has been created considering information from authoritative sources and the opinions of experienced programmers at IT online forums. The indicated wage levels our specialists took on average worldwide.
1. Full-Stack Developers
It's among the IT best-paying jobs. E.g., under Mobilunity, such specialists gain up to $7.500 per month in Norway. Full-stack developers may independently create a digital product from scratch. These coders understand both the software and hardware applications' parts (back-end) as well as the features of creating user interfaces (front-end). So, such programmers should be familiar, for example, with:
adaptive and cross-browser layout;
JavaScript, Python, PHP, etc.;
Bootstrap framework and jQuery library;
SASS as well as LESS preprocessors;
HTML layout languages and CSS style language.
Additionally, they should have some skills in applying DOM, AJAX, and JSON in JS.
2. Back-End Developer as One of the Most In-Demand IT Jobs
These IT employees create components and functions available to applications' or sites' users through an interface. Thus, such specialists are programmers who create everything the clients don't see and do not directly touch.
Back-end programmers should know at least one server-side coding language, e.g., Ruby, PHP, Java, or Python. The latter usually causes many difficulties during its studying. So, future coders shouldn't be shy to seek Python homework help to improve their skills. Under Glassdoor, back-end developers' wages start at about $82,000 annually.
3. Key DevOps Engineer Features
It's also an extremely popular profession in IT. Such specialists organize and integrate software development, operation, as well as deployment systems. Thus, they help companies create or update products along with services faster. And it increases competitiveness and reduces the costs of such enterprises. According to Built In, DevOps engineers gain up to 127,000 per year.
4. Peculiarities of Applications Developer Specialty
Such programmers receive $90,000-97,000 annually. Nay, it should be noted that applications were downloaded by PCs and mobile devices users over 100 billion times by people worldwide in 2021. Therefore, future coders may also pursue one of the best careers in IT here.
5. Front-End Engineers
The specialty combines the duties of a layout designer and a programmer. The front-end engineers' main task is translating the design layout into easily readable and extensible code. So, they have to make all elements on the website or web application operate quickly and be user-friendly.
Students of this profession may need help with JavaScript, HTML, or CSS. Front-end developers gain up to $8,800 per month. It makes the specialty classified among the most in-demand tech jobs generally.
6. Architect Main Features
These specialists are responsible for how the product structure will look from a technical point of view. Simultaneously, architects may be in charge both of creating a complete information system (the entire service or product) and for small features that need to be implemented. That's maybe the most profitable variant among top IT jobs in demand. This is because skilled architects earn up to $305,000 annually.
7. IT Data Scientists
Such employees help to automate and improve work processes. Under the Butch Works Study, these specialists' salaries start at nearly $95,000 per year. Moreover, the specified profession requires extensive knowledge in various fields (AI integration, big data, etc.). That's why it's one of the highest-demand IT jobs.
8. Software Tester Specialty Features
Many future programmers consider such a profession a great option because of its relative simplicity. The testers may be responsible for:
Quality assurance (QA). It involves a set of activities covering all development stages, as well as software release and operation. It's one of the most promising IT careers in demand.
Quality control (QC). It includes performing certain operations in the software development process to obtain information about the current state of readiness of the digital product.
Simple apps or site testing. It involves planning test actions as well as designing, executing, and analyzing the tests.
All the mentioned tester specialties are equally good IT jobs. Those wishing to learn the profession commonly need help with PHP, C++, and other popular coding languages. According to ZipRecruiter, inexperienced testers may gain up to $35/hour.
9. Mobile Developer
Under BankMySell, 6.37 billion smartphones were worldwide in 2021. Such a trend made the specialty of a mobile creator among the most in-demand programming jobs. Creating applications for Android gadgets is considered more accessible. That's because of the open-source code of this mobile OS. On the other hand, making apps for iOS is more prestigious. That's due to iPhones are more often bought by rich people. According to Comparably, mobile developers receive more than $111,000 annually.
10. Peculiarities of System Engineer Profession
People of such a specialty set up and maintain internal computer networks, office equipment, and PCs. Furthermore, they occasionally train employees as well as help them use some software. This profession is for those with problem-solving and logical thinking skills. System engineers may obtain up to $205,000 per year.
So, What Are the Best IT Jobs?
To answer this question, future specialists need to consider each individual person's individual qualities and intellectual abilities. After all, a job should bring not only money but also pleasure as well as pride in the work done.
It's also worth considering that the salary for each of the listed IT specialties varies depending on the region and country of residence. Additionally, future coders should view the availability of vacancies for beginners in the chosen profession. Finally, experts advise the newbies to look for work only on proven companies (for example, Programming Assignment). Good luck!